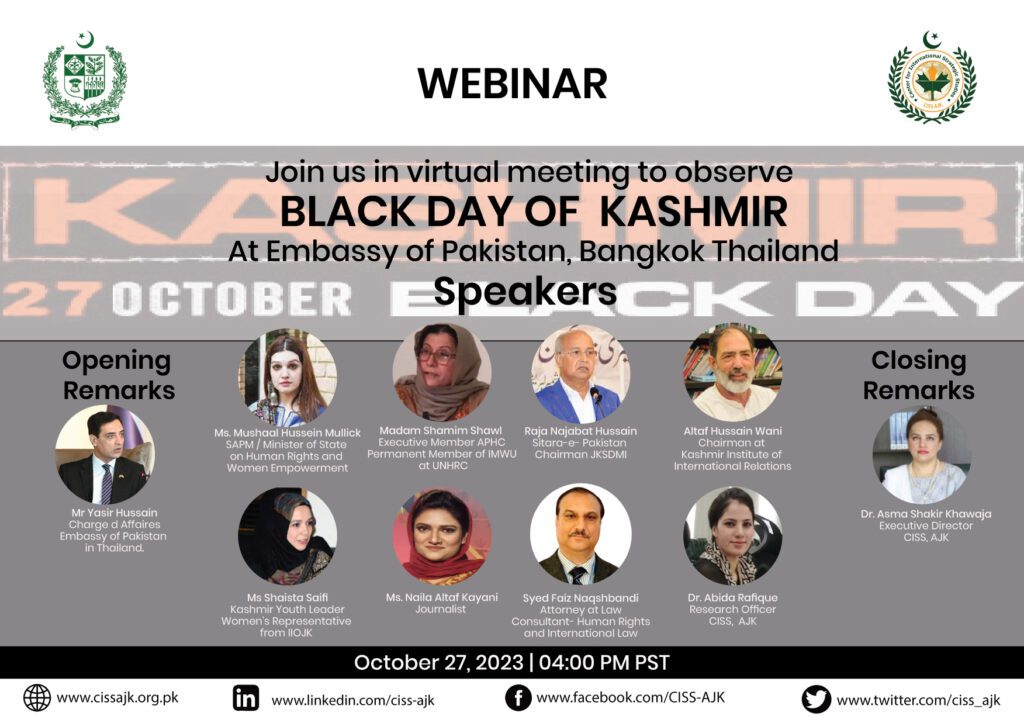 Commemoration of Kashmir's Black Day
CISS AJK organized a collaborative webinar alongside the Embassy of Thailand to mark the commemoration of Kashmir's Black Day on October 27, 2023. The event was structured to provide a comprehensive understanding of the historical significance associated with this day in Kashmir's history.
The inaugural remarks were delivered by Mr. Yasir Hussain, the Charge D'Affairs at the Embassy of Pakistan in Thailand. His insights set the tone for the discussions, emphasizing the cultural and historical importance of observing October 27th in the context of Kashmir's narrative.
The conclusive segment of the webinar was led by Dr. Asma Shakir Khawaja, the esteemed Executive Director of CISS AJK. Her closing remarks encapsulated the essence of the discussions and highlighted the key takeaways from the session.
Distinguished speakers, recognized for their expertise on the subject matter, shared their insights during the webinar. Their contributions provided an in-depth exploration of the significance of October 27th within the historical fabric of Kashmir. The discussions centered on elucidating the multifaceted dimensions of this day, shedding light on its implications for the region.
The collaborative effort between CISS AJK and the Embassy of Thailand resulted in an intellectually stimulating platform. It allowed for a profound examination of Kashmir's Black Day, fostering a deeper understanding of its historical context and contemporary relevance.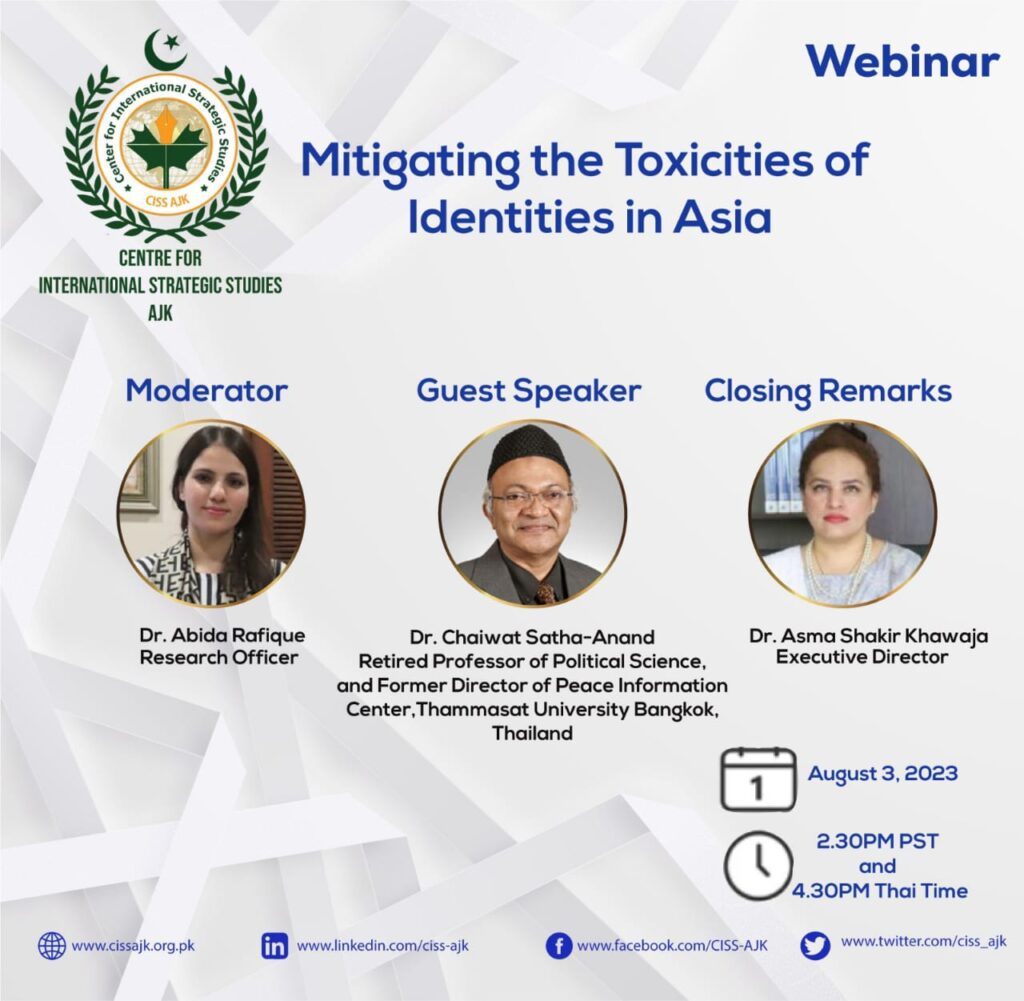 Mitigating The Toxicities of Identities in Asia
CISSAJK organized a Webinar on " Mitigating The Toxicities of Identities in Asia" on August 3,2023 . Dr. Chaiwat Satha- Anand,former Director Peace Information Center Thammasat University Bangkok, shared his valuable insights on the topic.Research Officer Dr. Abida Rafique moderrated the session and Executive Director Dr. Asma Shakir Khwaja gave concluding remarks for session.